Leadership Development: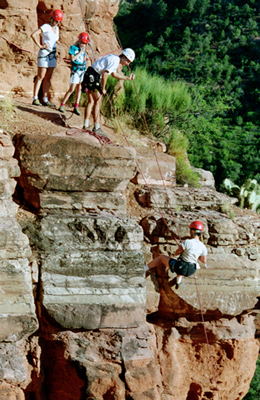 Leadership development can best be described as a process. It has a well structured theory component, with the information provided in this element designed to frame group discussion (and activity) sessions that are directly relevant to the leaders attending.

The Southern Terrain aims to provide high quality, easily accessible developmental courses, plus affordable consultancy to businesses, associations and individuals. We have become the provider of choice for many major corporations who share the common goal of establishing an ethic of sustained profitability built on a platform of sound and effective people leadership.

In our experience there are many excellent courses available that provide a strong background in contemporary leadership theory, however we believe that gathering information about leadership and learning to lead better are distinctly different propositions. Our programs bring together the perfect location, unique proprietary intellectual property and cutting edge learning delivery methods. This is all packaged with tested and proven instructional design to create a truly unique offering.

The Leadership development program takes each group through a well paced and interconnected process of:
• Describing a Preferred Future
• The behaviors and attitudes necessary to build that Future
• The Leadership Values that will shape the business so that it can create that Future
• The actions, measures, standards and timeframes to be used in tracking progress
Leadership development programs are conducted over a series of sessions designed to successively enhance leadership capabilities. The leadership development program institutes multiple assessments throughout with the aim to create a better understanding of your leadership style.

Throughout the process these styles will be given the opportunity to be put into practice through a wide variety of initiatives and challenges. Participants are challenged to rethink and redefine the realms in which modern business leadership must operate for a holistic sustainable success. They are then challenged to relate these needs to their own work context.

"Our outdoor team building experience was an ideal way to get our team to become a cohesive unit. The rock climbing component was an amazing experience but also made our entire team work on trust, communication, and of course safety. - Mike Garza - CEO Aero Design